Welcome to the AAUW Branch of Berkeley California. We have been devoted to the support of women and girls of Berkeley since the early 1920's.
---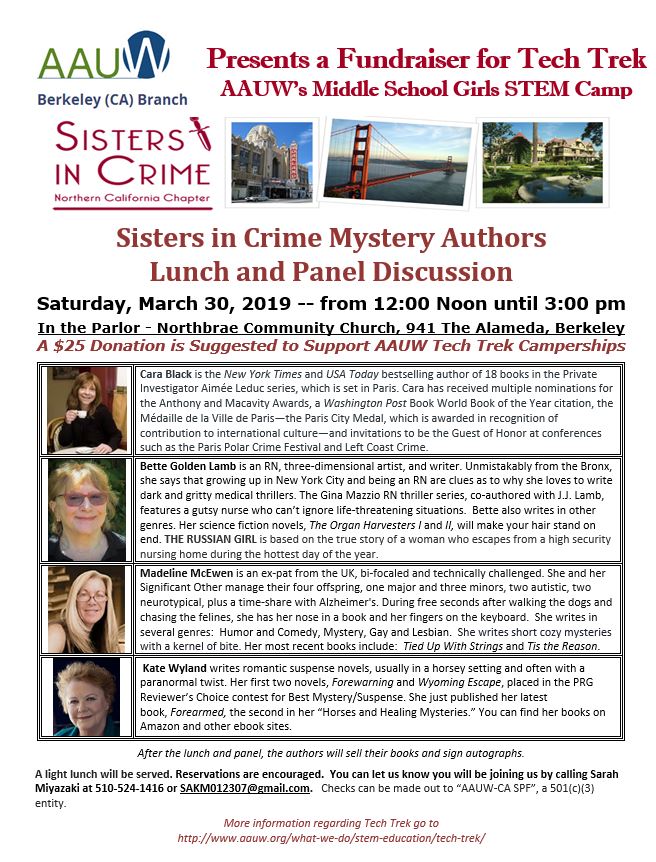 ---

American Association of University Women – Berkeley
in Collaboration with
Northbrae Community Church
Sponsor
DACA: A Panel Presentation:
Dreamers, Policy & Passion
April 4, 2018 at 7:30 pm
Speakers Include:
Nancy E. O'Malley, Alameda County DA
Dustin Bankston, Berkeley Immigration Attorney
Local Students Impacted by DACA & Others
Northbrae Community Church
941 The Alameda, Berkeley, CA 94707
Dinner before the program begins at 6:30 PM in the church auditorium. The menu is pasta, green salad, French bread and dessert, coffee and tea. The cost for dinner is $7 and reservations can be made by calling the church office (510-526-3805).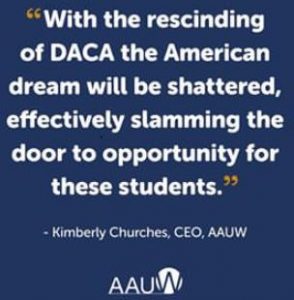 THE EVENT IS OPEN TO THE PUBLIC. HANDICAPPED ACCESSIBLE